Sound Devices A20-Nexus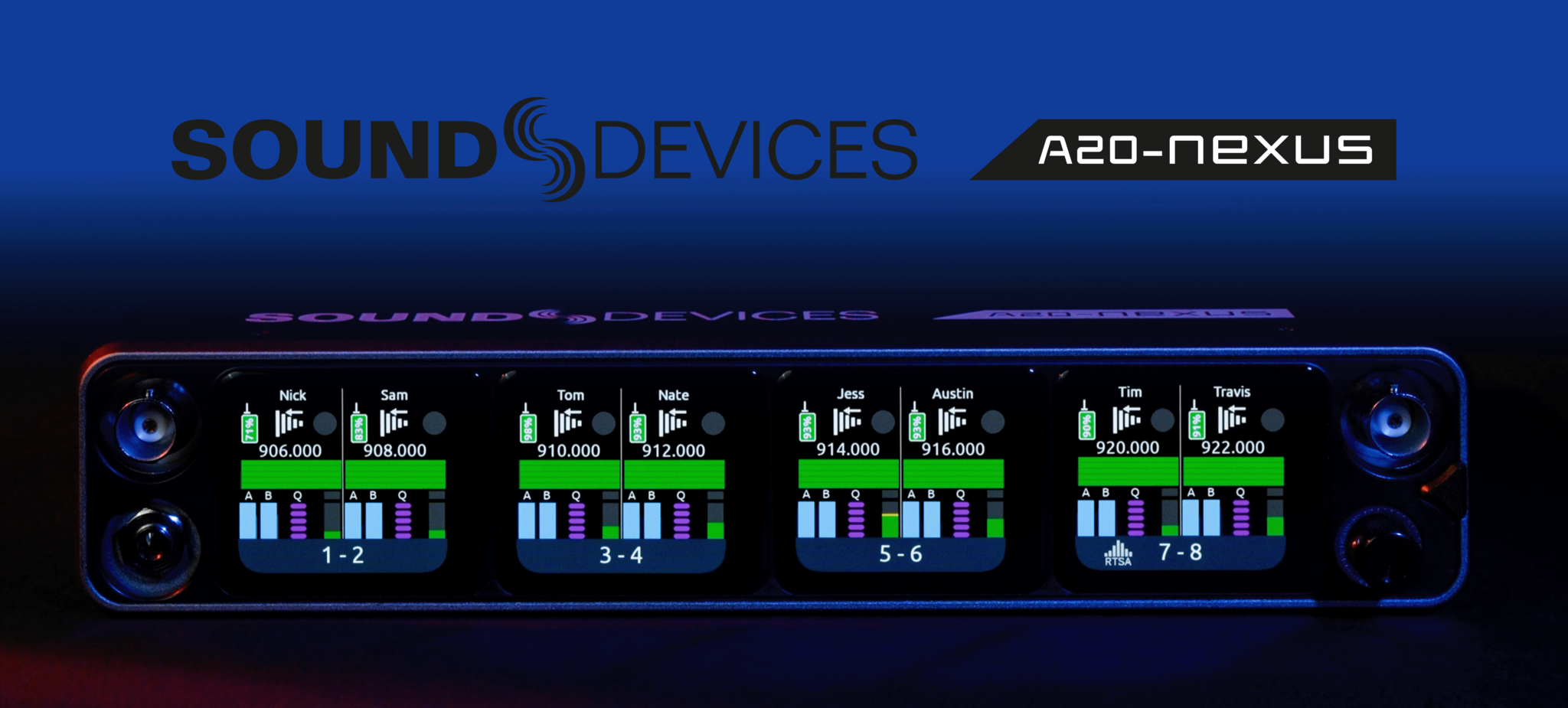 Sound Devices A20-Nexus is here !
A half rack size receiver unit capable of receiving 8 channels (with upgrade option to receiving 12 or 16ch. through software licenses). A Multi Channel Receiver, yes of course, but so much more. Like a full bandwidth spectrum analyzer which lets you see what is going on on your location before you even have started your recording day. The Nexus real time spectrum analyzer will tell you what frequencies to use and you only have to say yes ! and the Nexus will change its channels on the receiver and via the NexLink it will set your A20 transmitters remotely as well... and all this live without waiting for a complete frequency scan.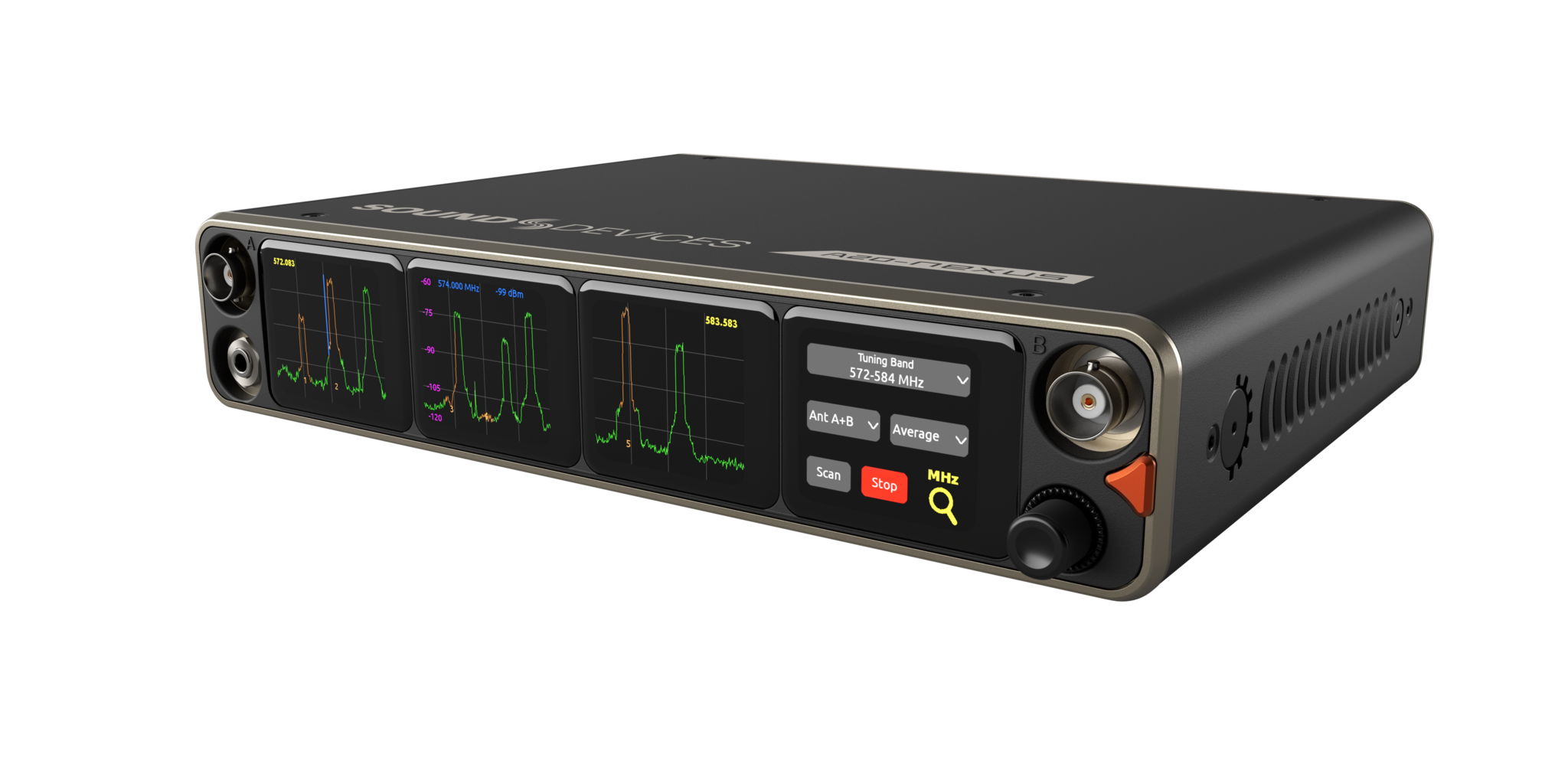 The analyzer shows you well beyond the wide full switching bandwidth of 1055MHz to get a really good idea where you are. The 2.4GHz communication channel NexLink lets you not just set your frequencies, but you can change all of your transmitters settings from a great distance. Even when your transmitter is yet too far away to receive any audio, your Nexus will be able to see and communicate with your transmitter through this NexLink. 
The approved SpectraBand technology will reject any garbage from out-of-band signals, securing a robust reception of your own transmitters.
With its perfect audio (10-20kHz ! and a dynamic range >130dB !) you will not notice anymore that you are virtually cable free. The audio outputs can be found on a sub-D connector providing Mic or Line or AES digital outputs, whatever you prefer. But there is also a Dante in/output so you will need only this one very fast connecting cable to send all of your channels to your recorder. So you have a bunch of options. Configure your A20-Nexus for Dante audio, use the built-in web server to control the receiver using the web browser on any computer, tablet, or phone, and even power the A20-Nexus remotely using Power-over-Ethernet (PoE).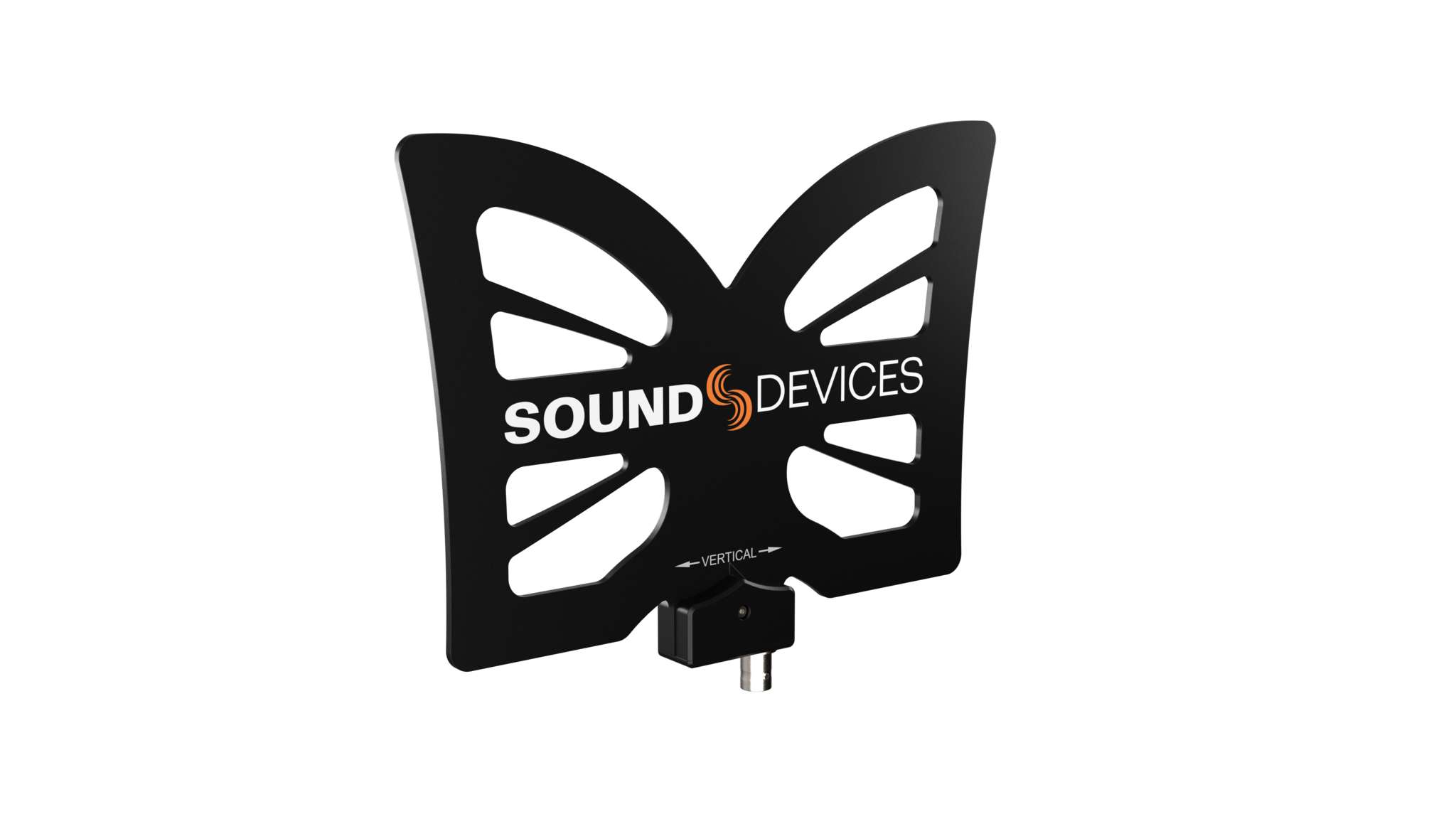 The A20-Nexus comes standard with a pair of A20-Monarch butterfly antenna's to optimize reception on your sound cart or sound bag. These antennae can receive the entire 470-1525MHz range en still keeping your bag or sound cart tidy.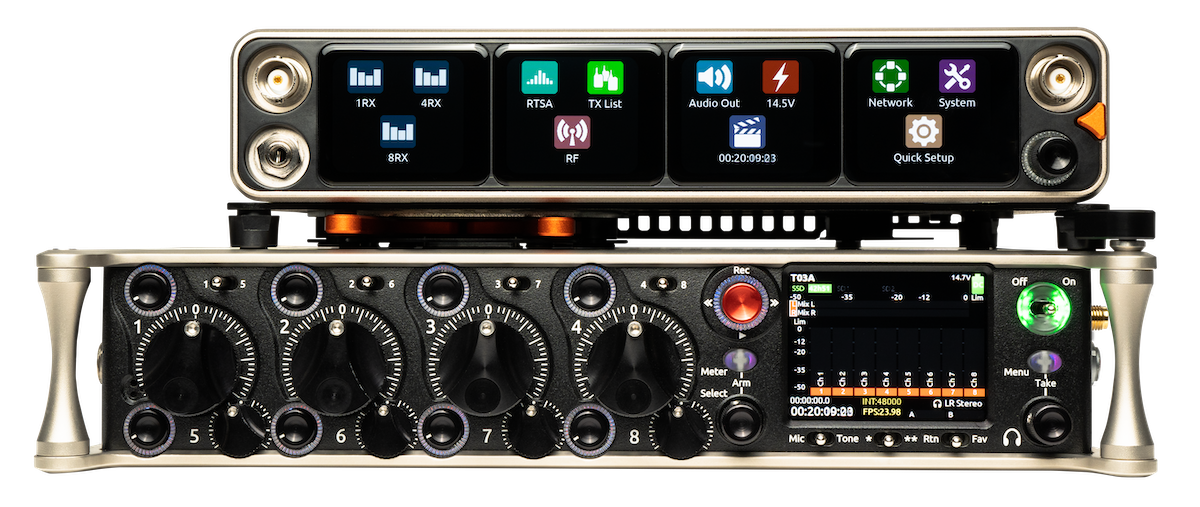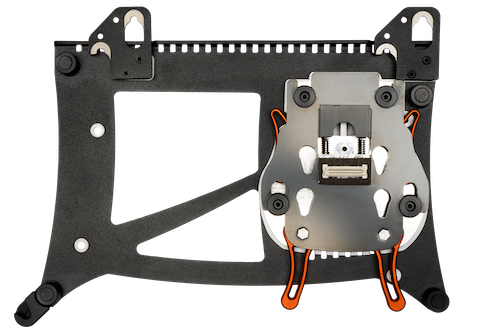 An optional docking plate for your SD 833 or 888 recorder, the A20-QuickDock, lets you connect and mount the Nexus with a simple click.
Features
8-channel ultra-high-performance, true-diversity receivers in a ½ rack size (8.0" x 6.6" x 1.6"). 
Expandable to 12- or 16-channels via software license (coming soon). 
470 MHz – 1525 MHz tuning range via SpectraBand Technology. 
NexLink: integrated, long distance remote control of all wireless transmitters 
Dante audio-over-IP of RF receiver audio. 
Flexible powering: via PoE+, DC input, 8-Series, or AC mains (with optional adapter). 
Web App control from browser on any computer, smartphone or tablet. 
Full remote operation capability: Power via PoE, audio via Dante, control via Web App. 
Dual DB-25 connectors for 16 channels of mic, line, or AES outputs 
16 channels of Dante audio-over-IP output to DB25 connectors on the back panel. 
Wide, 6.2" color OLED array with touch for control and monitoring. 
Integrated Real Time Spectrum Analyzer (RTSA) and scanning for intuitive frequency coordination. 
Optical Fiber Network option via SFP slot. SFP accepts a wide variety of modular network transceivers. 
A20-QuickDock allows docking and undocking in seconds from 8-Series mixer-recorders with no tools. 
Supports GainForward Architecture: No gain setting on the A20-Mini transmitter. Adjust gain at the receiver or mixer. 
100% digital long-range modulation delivers the longest transmission distance of any system on the market.  
Excellent audio quality, full 10 Hz – 20 kHz audio bandwidth. 
RF SAW filters for excellent rejection of interference  from nearby IFB or camera hop transmitters. 
BNC timecode input for auto timecode sync of transmitters over NexLink 
Order your Nexus HERE !

The A20-Nexus is part of the growing Astral Family Range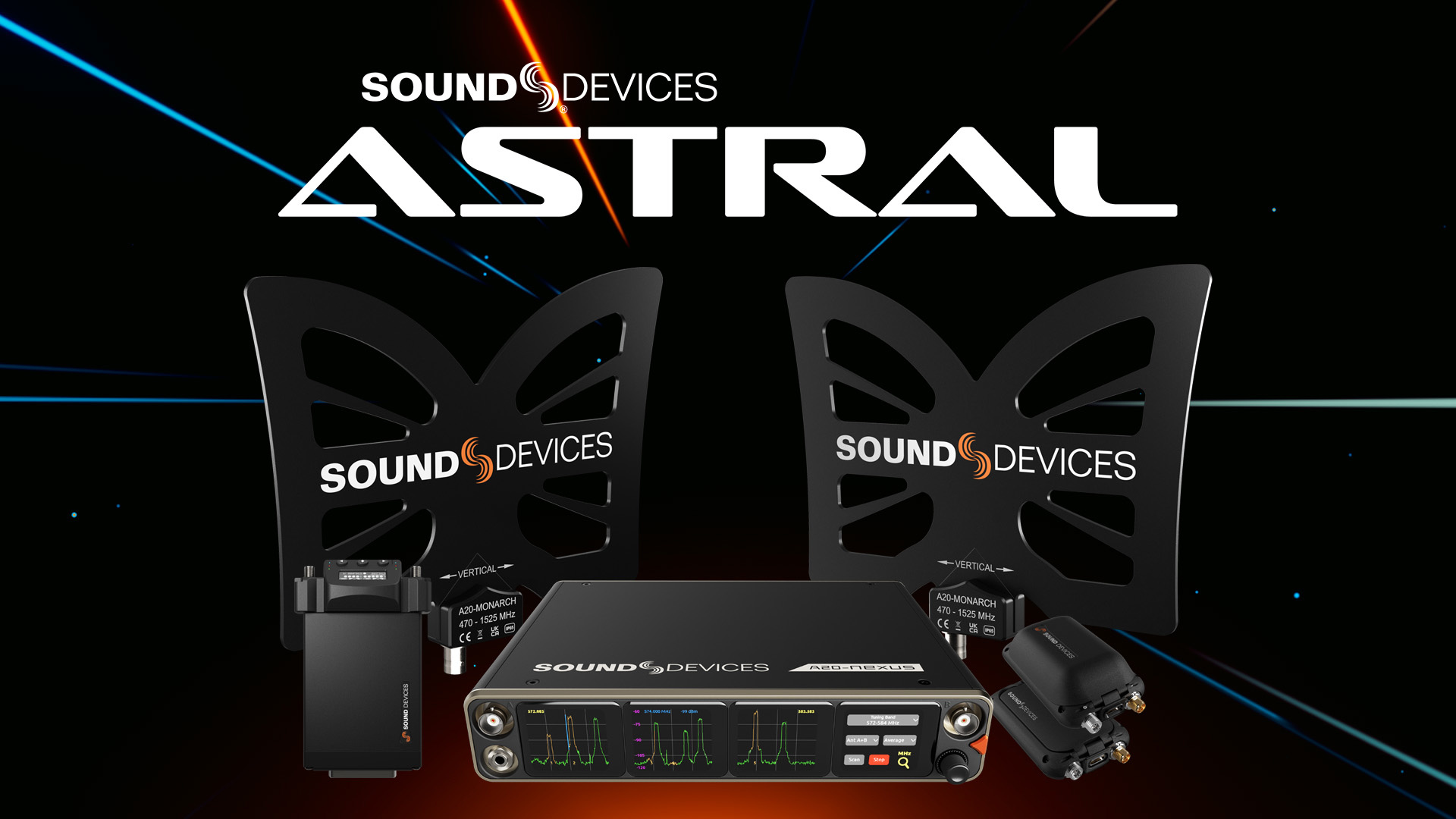 10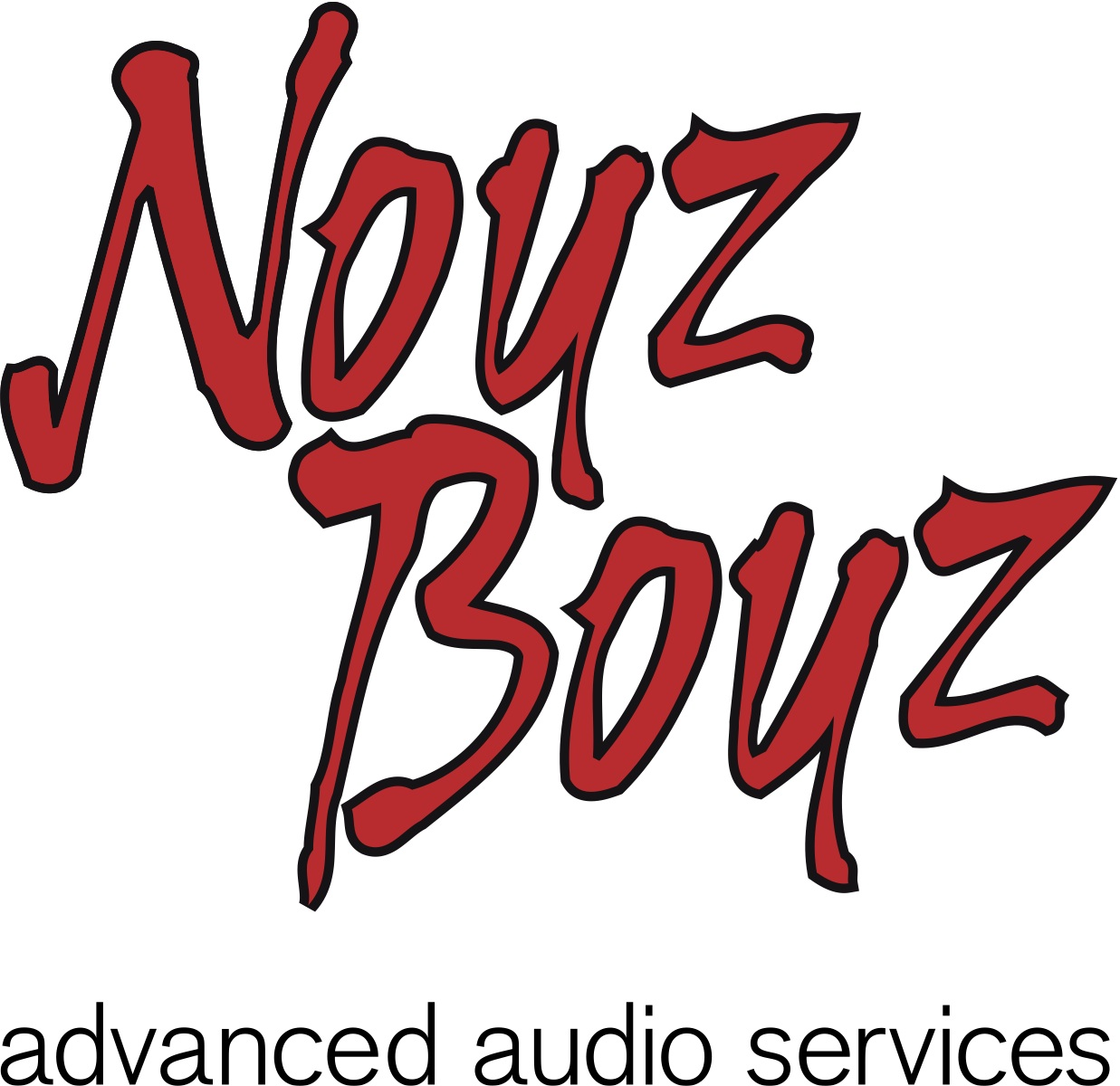 Wij scoren een 10 op Noyz Boyz Reviews
Noyz Boyz Advanced Audio Services B.V.
Duivendrechtsekade 67
1096 AH Amsterdam
The Netherlands Bekijk op Google Maps