PSC FPSELEMENT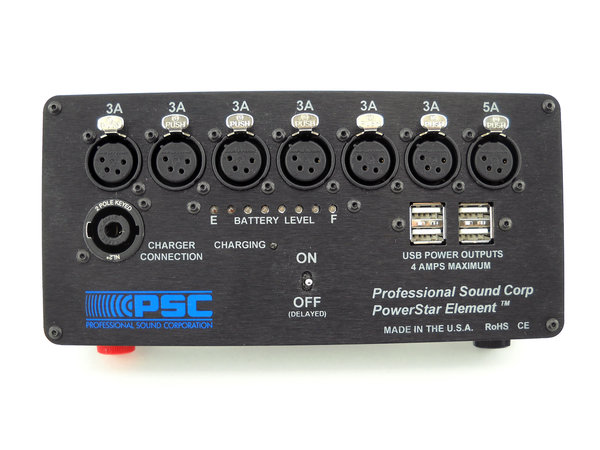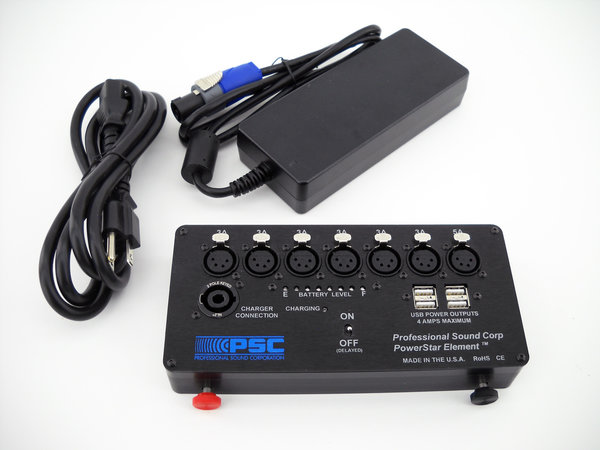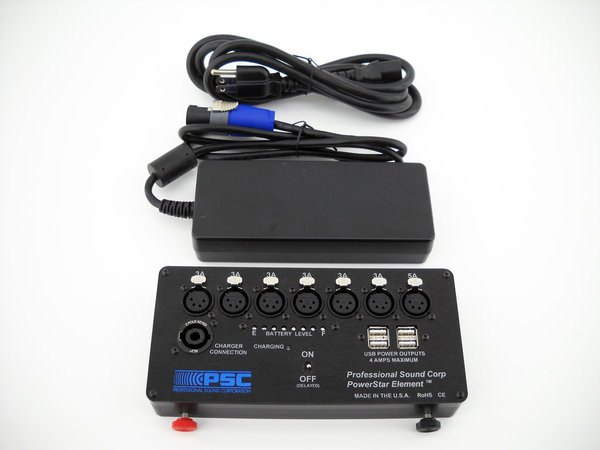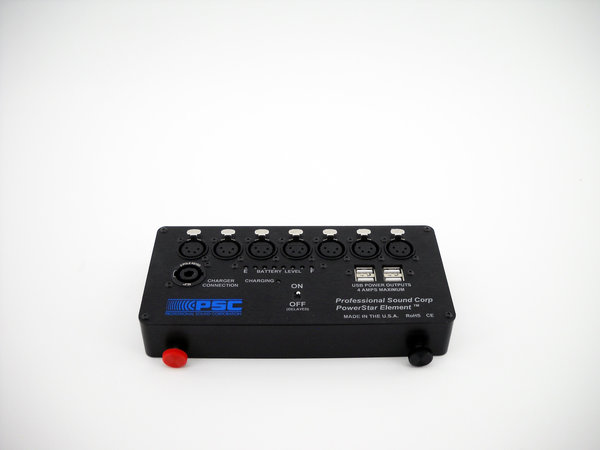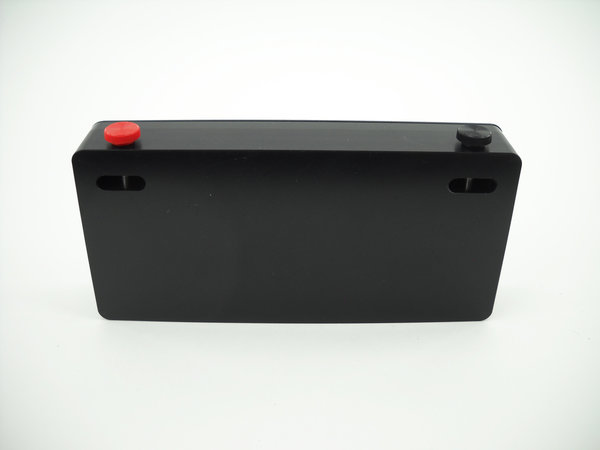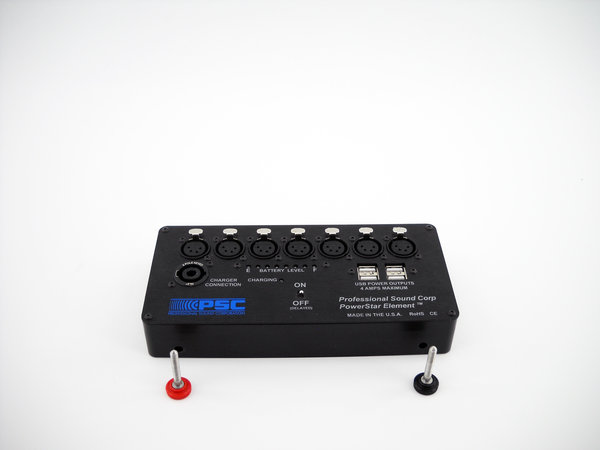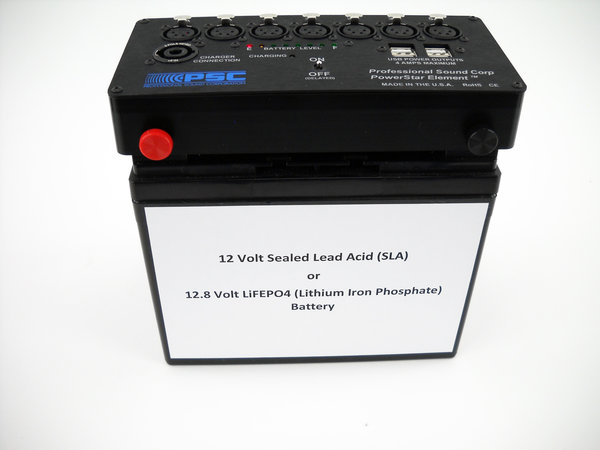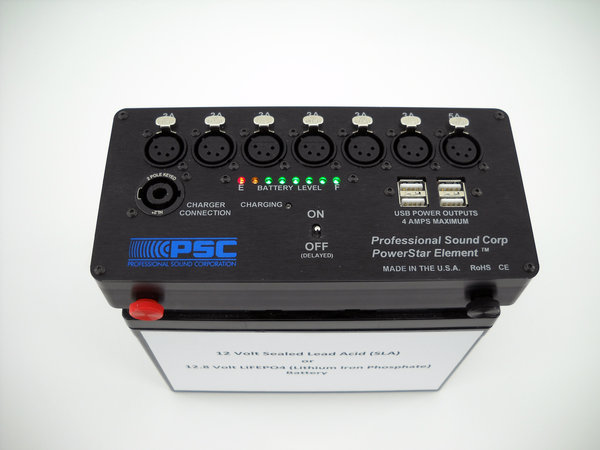 Productomschrijving
Simple Power Distribution Box for Easy Traveling or for Small Sound Cart Use.
Quickly Connects to any 12V, 35AH SLA or LifePO4 Battery without cables.
Provides Seven power outputs on XLR-4-FE connectors.
Provides 4 USB power Outputs.
Includes 10 Amp charger.
This new product is primarily designed for ease of use when traveling out of the country. Because the battery is separate from this device, you can fly to an overseas job, buy a battery when you arrive there and simply mount the PSC PowerStar Element directly to the battery. No more worries about traveling with or shipping Lithium batteries. This product can also be used as a simple solution for powering small sound carts while in the country. It works equally well with either 12 volt, 35 amp hour SLA (Sealed Lead Acid) or LiFEPO4 batteries. 12V, 35 amp hour batteries are found world-wide as these are used in personal mobility devices (electric wheel chairs, "rascals" etc. We wil be including a set of battery post adapters for use with post less batteries found in many parts of the world (batteries that have 6mm threaded connections). The housing of this new product is CNC machined form a solid block of Delrin. Battery attachment is with simple "Thumb Screws" that require no tools. Each unit comes with a 10 Amp hour universal input battery charger and power cable. The unit is also equipped with 4x USB power output jack offering up to 4 amps of current. A convenient multi-colored LED battery meter is included.
Productspecificaties
Artikelnummer

PSCPowFPSE7988

SKU

PSCPowFPSE7988