Lectrosonics SRc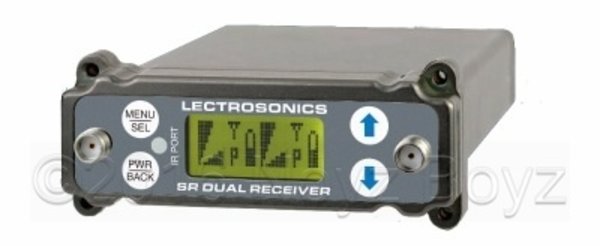 Productomschrijving
What makes the SRc and SRc5P different than the SRb and SRb5P?
-3-block tuning to match the LT, LMb, HHa, HMa and SSM transmitters, and LR and Venue 2 receivers. Bands A1, B1 and C1 are available. These units are fully compatible with narrowband units like the SMV, SMQV and HM as well.
-Tracking front end filters like the LR, VRT and UCR411a receivers.
-iR sync port for quick setup with LT, LMb, HHa, HMa and SSM Transmitters.
-SuperSlot™ compatibility.
Productspecificaties
Artikelnummer

LecPorSRc 6521

SKU

LecPorSRc6521