FAQ's
I can't find a certain product, now what?
Noyz Boyz Online Store has close to 3000 products in this webshop. Although we do our best to show you all of our products as clearly as possible we can still imagine that you cannot find it. Please use our search engine on top of the screen first. Of course there can be products that we do sell but do not (yet) exist in our webshop. To find out, please contact us via phone +31204632992 or via our contact form one the right / below.
Are the products that I would like to order in stock ?
Most popular products are in stock at Noyz Boyz Audio and we can deliver in 1-2 working days depending on time orders and delivery location. Less popular products can typically be shipped within 1-2 weeks. If you like to have confirmation if a product is in stock and when we can ship, please contact us. 
How is my order shipped ?
We will normally send with Federal Express (FedEx) International Priority. Shipping time is typically 1-2 days. The delivery (Mo-Fri) usually requires a signature. In some occasions we use United Parcel Service (UPS) depending on the location. A tracking number will be issued.
If you are living outside of the Netherlands and own a company with a valid TAX/VAT number we can invoice you with 0% Tax. Condition is that the order is shipped outside the Netherlands. The TAX/VAT number has to be a valid number and belonging to your company. The number will be validated during the checkout procedure immediately after you choose Customer Type : "Business" and enter your TAX/VAT number.
Old Webshop
Where is my personal data from the old Noyz Boyz Web Store ?
We have changed to another webshop provider. We could not transfer your personal data to this new web store. The data that was stored in the old webshop will be deleted. We are sorry for any inconvenience this may have caused.
10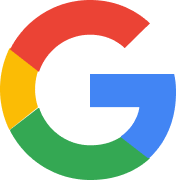 Wij scoren een 10 op Noyz Boyz Reviews
Noyz Boyz Advanced Audio Services B.V.
Duivendrechtsekade 67
1096 AH Amsterdam
The Netherlands View on Google Maps