Lectrosonics DSR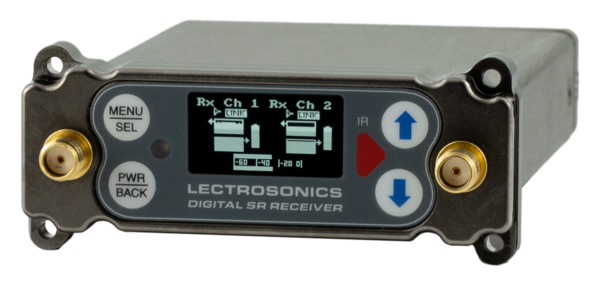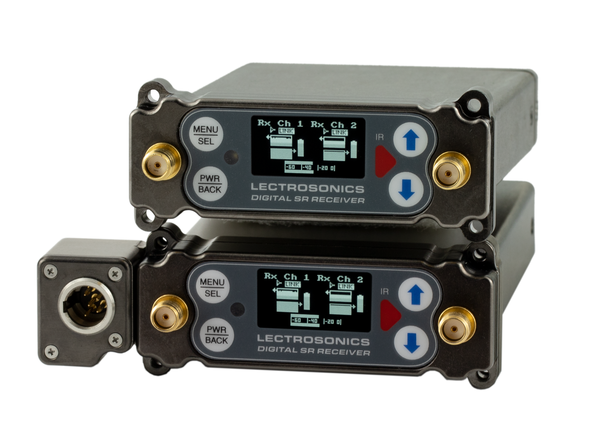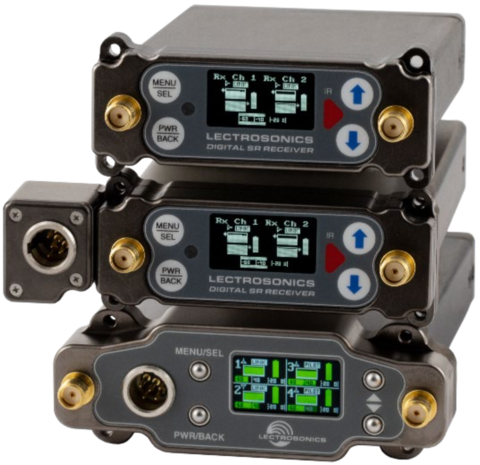 Product description
DSR receivers are compatible with mono digital transmitters DBSM, DBu, DHu, DPR, DPR-A, and with stereo transmitters DCHT and M2T. Like the DCR822, these are also backward compatible with Digital Hybrid Wireless® transmitters.
Tuning across 144 MHz (A1B1 version) or 155 MHz (B1C1 version) with 941 (North America only) and 961 (UK Only) versions also available.
Compatible D2, HDM, Duet, DCHX digital modes
Backward compatible with NA Hybr, NU Hybr, EU Hybr, JA Hybr modes
Selectable AES3 or analog mic/line level outputs natively
AES 256-CTR encryption with 4 key policy modes
USB port for connectivity with Wireless Designer and firmware updates
All-aluminum housing for durability
Fast RF scanning and setup via IR
Vector Diversity with 2 RF front ends per channel for superior diversity performance
Compatible with all previous SR Series connector plates, battery sleds, bezel collars
Very high IP3 of +11 dBm for high performance in tough RF environments
5P version available for cameras or other docks not offering 2 analog audio channels through the slot connector.
Product specifications
Article number

LECD-SDSR8453

SKU

LECD-SDSR8453