Sound Devices A20-NEXUS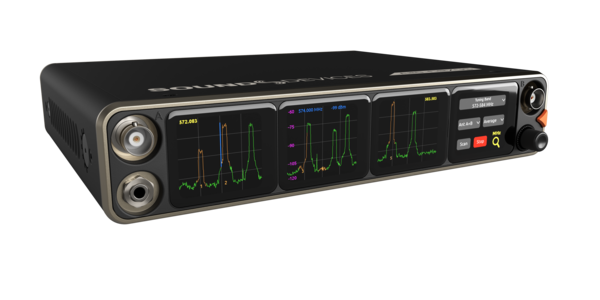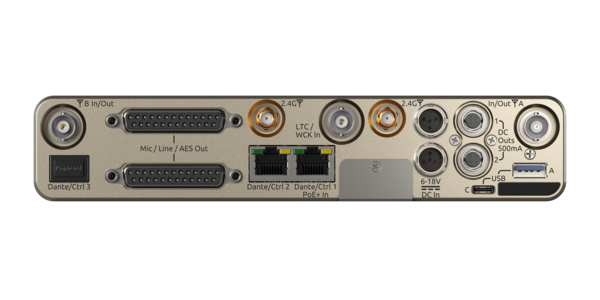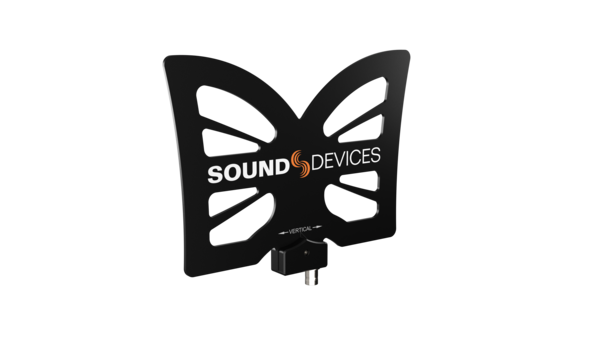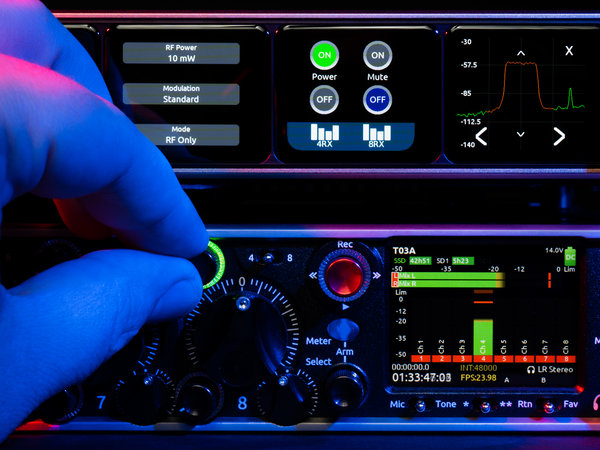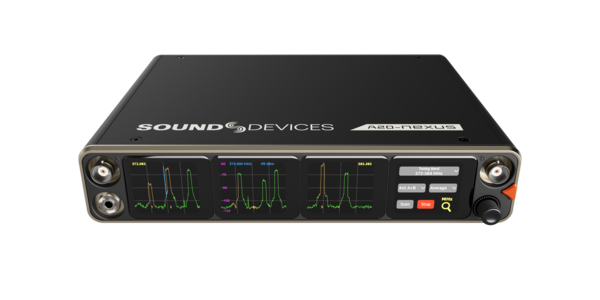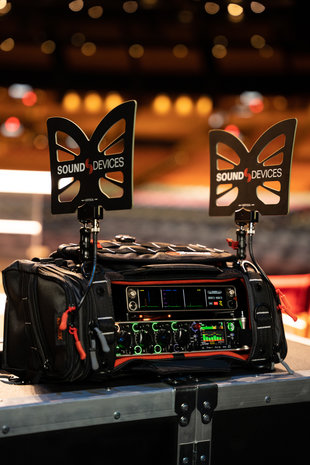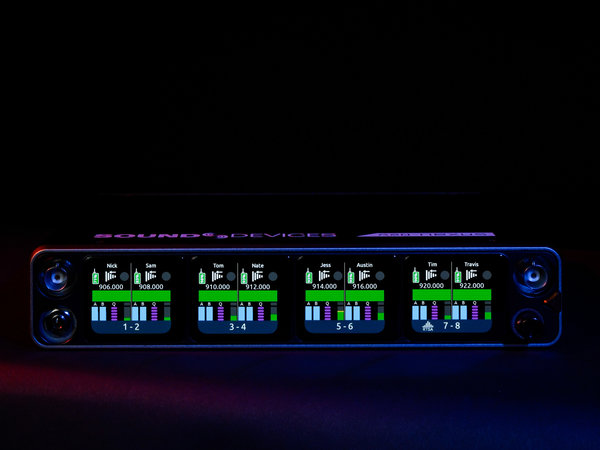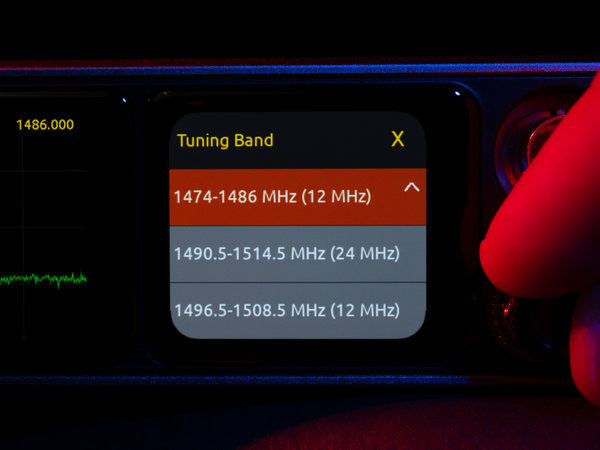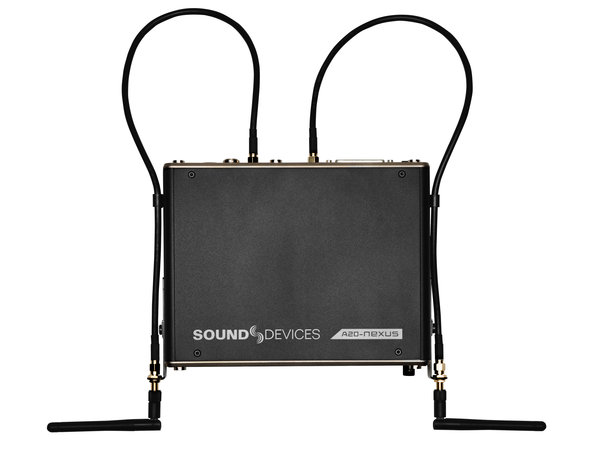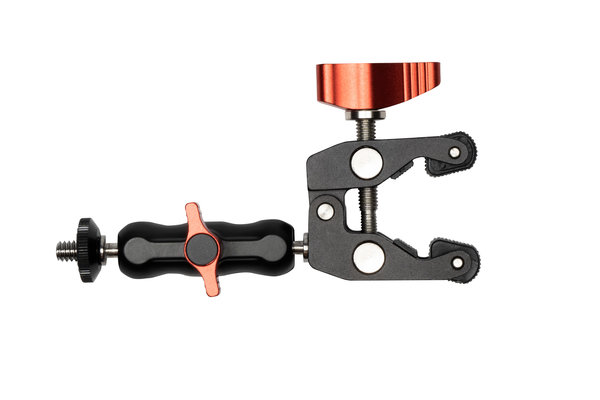 Product description
8-16 Channel True Diversity Receiver with SpectraBand Technology   

The future of wireless 
Meet the half-rack receiver with an entire rack's worth of features. The next-generation A20-Nexus is expandable from 8 channels up to 16 channels with software licenses and features forward-thinking technologies like SpectraBand, the powerful NexLink remote-control link, real time spectrum analysis, and more.  With multiple options for audio outputs, powering, and remote control, the A20-Nexus can seamlessly adapt to your workflow, both now and in the future. 
8-channel ultra-high-performance, true-diversity receivers in a ½ rack size (8.0" x 6.6" x 1.6"). 
Expandable to 12- or 16-channels via software license (coming soon). 
470 MHz – 1525 MHz tuning range via SpectraBand Technology. 
NexLink: integrated, long distance remote control of all wireless transmitters 
Dante audio-over-IP of RF receiver audio. 
Flexible powering: via PoE+, DC input, 8-Series, or AC mains (with optional adapter). 
Web App control from browser on any computer, smartphone or tablet. 
Full remote operation capability: Power via PoE, audio via Dante, control via Web App. 
Dual DB-25 connectors for 16 channels of mic, line, or AES outputs 
16 channels of Dante audio-over-IP output to DB25 connectors on the back panel. 
Wide, 6.2" color OLED array with touch for control and monitoring. 
Integrated Real Time Spectrum Analyzer (RTSA) and scanning for intuitive frequency coordination. 
Optical Fiber Network option via SFP slot. SFP accepts a wide variety of modular network transceivers. 
A20-QuickDock allows docking and undocking in seconds from 8-Series mixer-recorders with no tools. 
Supports GainForward Architecture: No gain setting on the A20-Mini transmitter. Adjust gain at the receiver or mixer. 
100% digital long-range modulation delivers the longest transmission distance of any system on the market.  
Excellent audio quality, full 10 Hz – 20 kHz audio bandwidth. 
RF SAW filters for excellent rejection of interference  from nearby IFB or camera hop transmitters. 
BNC timecode input for auto timecode sync of transmitters over NexLink 
There are a range of accessories for the A20-Nexus: 
What's in the box:
1x A20-Nexus
2x A20-Monarch
2 x Articulating arm with clamp and ¼-20 thread mount 
2 x 30in/75cm BNC - BNC cable 
2 x A20-2.4G Ant 
Product specifications
Article number

SOUA20A20-8665

SKU

SOUA20A20-8665
Reviews
Posted by: Petr V on 28 November 2022

Wow ! Been waiting for this for a long time ! They did it.
Create your own review