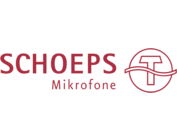 Schoeps is an industry standard for microphones for sound reinforcement, studio recording, film / tv, theater, etc..
Noyz Boyz Audio is exclusive distributor for The Netherlands for Schoeps. Contact us for all your Schoeps questions, support, sales & rental.
Please see here a list of all Schoeps products in our webstore. Use the search engine below to fast-find your Schoeps product. Please contact us if it does not seem to be there.